TITLE: Colt Collectors Association 2009 Auction Gun
DATE: © 2009
SIZE: the images are approximately 1.5 inches tall
MEDIUM: scrimshaw engraving on pre-ban elephant ivory
PRICE: sold

The theme of the CCA gun for 2009 was North Carolina. I was asked to scrim the Wright Flyer on one side and the Cape Hatteras Lighthouse on the other. The composition and design is entirely my own, and I had not seen any of the engraving until the entire project was completed. Words don't fully express what an honor it is to be asked to work on this project. Thank you Mike Dubber for the chance. :-)

You can view all the information and profressional photographs of the completed gun on the Colt Collectors Association website.

You can see this piece in progress on the blog.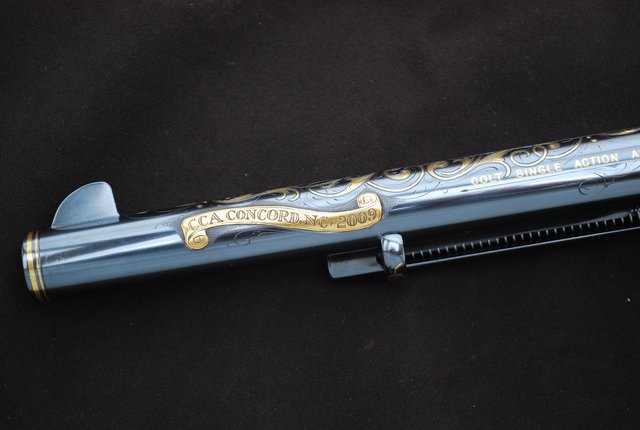 BACK TO SCRIMSHAW PISTOL GRIPS