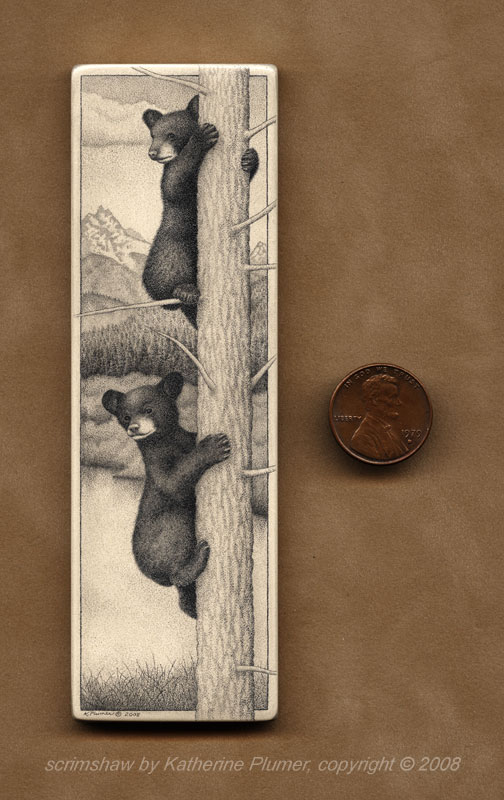 TITLE: "The Lookouts" (Black Bear Cubs)
DATE: © 2008
SIZE: 1.5 by 4.75 inches
MEDIUM: scrimshaw engraving on paper micarta
PRICE: $2975 plus shipping, CA sales tax, is custom framed
This piece CAN ship internationally.

Interested? Please contact me to arrange purchase.
Payment accepted in the following forms: PayPal, Visa/Mastercard, check/money order (will ship when payment clears).

First Place at the Draft Horse Classic "Art the Classic" show, September 2009
Third Place at the Sandhill Crane Festival fine art show, November 2009